RESEARCHING & DEVELOPING CUTTING EDGE TOOLS FOR UNLOCKING HUMAN POTENTIAL
FREE MASTERCLASS TRAINING
THE 3 KEYS TO LIVING IN FLOW:
HOW TO PUT AN END TO STRUGGLE, SUFFERING AND SELF-DOUBT AND UNLOCK EFFORTLESS EXPANSION, GROWTH AND SUCCESS IN YOUR LIFE + BUSINESS
Join us for a free deep-dive masterclass where we'll be sharing the fastest ways to breakthrough your biggest inner blocks and expand into a limitless reality of abundance, freedom and flow.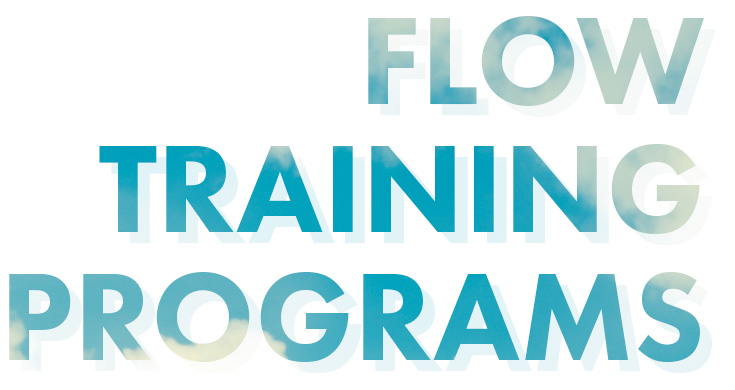 The Flow Consciousness Institute offers a wide range of cutting-edge trainings that combine the latest research and tools from the fields of psychoneurobiology, neuroscience, quantum physics and parapsychology with time-honored wisdom from the great spiritual traditions and beyond.  All courses are designed to help you integrate advanced Flow Consciousness skills into your everyday experience to help you live a more richly fulfilling and effortless life.
FLOW MASTERY TRAINING
THE ART & SCIENCE OF EFFORTLESS LIVING
The result of nearly eight years of real world research and development, Flow Mastery is the world's premiere training on the art and science of living in Flow Consciousness. Participants will learn cutting-edge tools and techniques for breaking through their deepest inner blocks and expanding into a reality of infinite possibility where exponential growth and success in all areas of their lives happens effortlessly.
FLOW INTENSIVE
EXPERIENTIAL DEEP DIVE IN SANTA BARBARA
Learn the Flow Mastery curriculum in person in beautiful Santa Barbara, CA with Jackie and Justin. The Flow Mastery Intensive is a highly experiential deep dive into the Flow Mastery curriculum designed to rapidly move you into flow consciousness and give you master-level abilities with the core skills and tools needed to move fully into a reality of inifinite possibility and effortless growth and expansion in life, business and beyond.
FLOW COACHING
6-MONTH LIFE + BUSINESS ACCELERATOR
Join us for a 6-month deep dive into applying flow in your life and business at advanced levels, tailored to your personal needs and desires with a small, highly-curated group of like-minded individuals. The Flow Mastermind is designed to massively accelerate your growth, expansion and success, help you through your biggest inner blocks and to develop master-level flow skills
UPCOMING LIVE EVENTS
AND MEDIA APPEARANCES
WORKSHOPS, TALKS & RETREATS
Come hear us speak at some of the top conferences, venues and retreats going on around the world. Find out where we'll be next.
Get The Latest Updates on Flow Consciousness, Exponential Growth and Effortless Living
Enter your email below to join our mailing list. We promise to respect your inbox and only send occasional emails full of life-changing insights on flow.