FREE MASTERCLASS TRAINING
THE 3 KEYS TO LIVING IN FLOW
HOW TO PUT AN END TO STRUGGLE, SUFFERING
AND SELF-DOUBT AND UNLOCK EFFORTLESS EXPANSION, GROWTH AND SUCCESS IN YOUR LIFE + BUSINESS

The rules of life, as you know them, don't apply here. Forget everything you've learned or been taught about how life is supposed to work—the long hours, the hard work, the endless struggle, paying your dues, 10,000 hours…
How Good Are You Willing to Let Your Life Become?
Discover the keys to breaking through the glass ceiling limiting your happiness, health, wealth and flow on this free online masterclass training.
What You Will Learn on the Masterclass…
Research-backed, real-world tested and proven methods that have helped over 10,000 people worldwide from CEOs to college students experience heightened levels of flow. More specifically, you'll be learning:
The exact internal and external shifts that you need to make in order to start experiencing high levels of flow in every moment and make your life as effortless as possible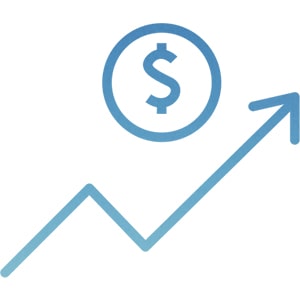 How to start experiencing exponential growth and success in every area of your life—your health, wealth, career, business, relationships and more—by using flow as your primary navigating system
Cutting-edge, research-backed practices to help you quickly erase limiting beliefs, fears and inner blocks that are holding you back from creating more success and flow in your life
The secret skills and tools that allow billionaires and the ultra-successful to bend reality and consistently achieve things that most people believe are impossible with ease and flow—and how you can use them in your own life to get the same results
How to make quantum leaps in your personal growth and expansion, your income, your career and if you have one, your business, without the hustle and grind
Ready to Start Living in Flow?
Click the sign-up button below, pick a date and time and get ready for a deep dive into the art and science of living in flow.
Justin Faerman and Jackie Knechtel
are co-founders of the Flow Consciousness Institute, a research and training organization dedicated to developing cutting-edge tools for unlocking human potential. Their work is a synthesis of the latest research emerging from the frontiers of science and the greatest insights from ancient wisdom traditions, both of which form the backbone of the Flow Consciousness methodology. Their trainings have been covered in Fast Company and Forbes magazine and they currently travel the world conducting research into the nature of reality and holding talks, workshops and courses on the art and science of living in ongoing states of flow and effortlessness.
Register For The Free Flow Masterclass Training
Click the sign-up button below, pick a date and time and get ready for a deep dive into the art and science of living in flow.